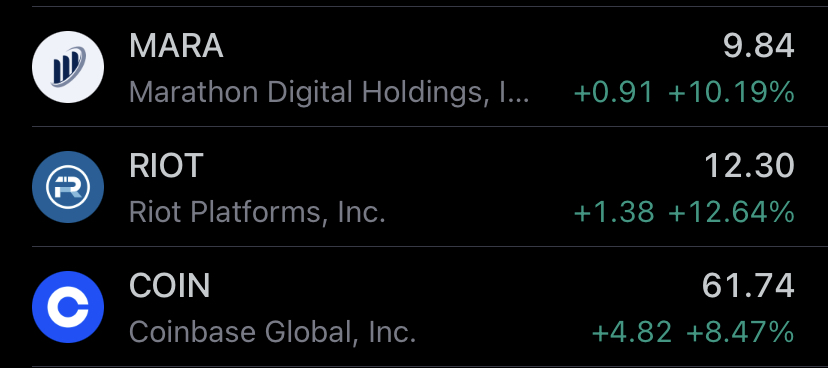 Do You Watch Crypto Stocks? Many people in the cryptocurrency space are always looking for big moves in random altcoins but completely overlook the companies that can be traded on the stock exchange. These are the companies that are the backbone of the industry, by either building infrastructure like mining facilities, data centers, or in the case of Coinbase, one of the world's largest exchanges.
These companies often get overlooked by traders, but tend to move better than most altcoins in the market. You can find some really good opportunities to make some massive gains. The great thing about trading these stocks is that US citizens can trade leverage without any issues by using options on just about any stock brokerage account, like Robinhood. Side note, with Robinhood, not only can you trade the crypto stocks, but you can also trade crypto directly on the exchange.
I have been watching these stocks over some time and backtesting my main trading strategies and I will say, they do move pretty well. Let's look at some charts…
RIOT Platforms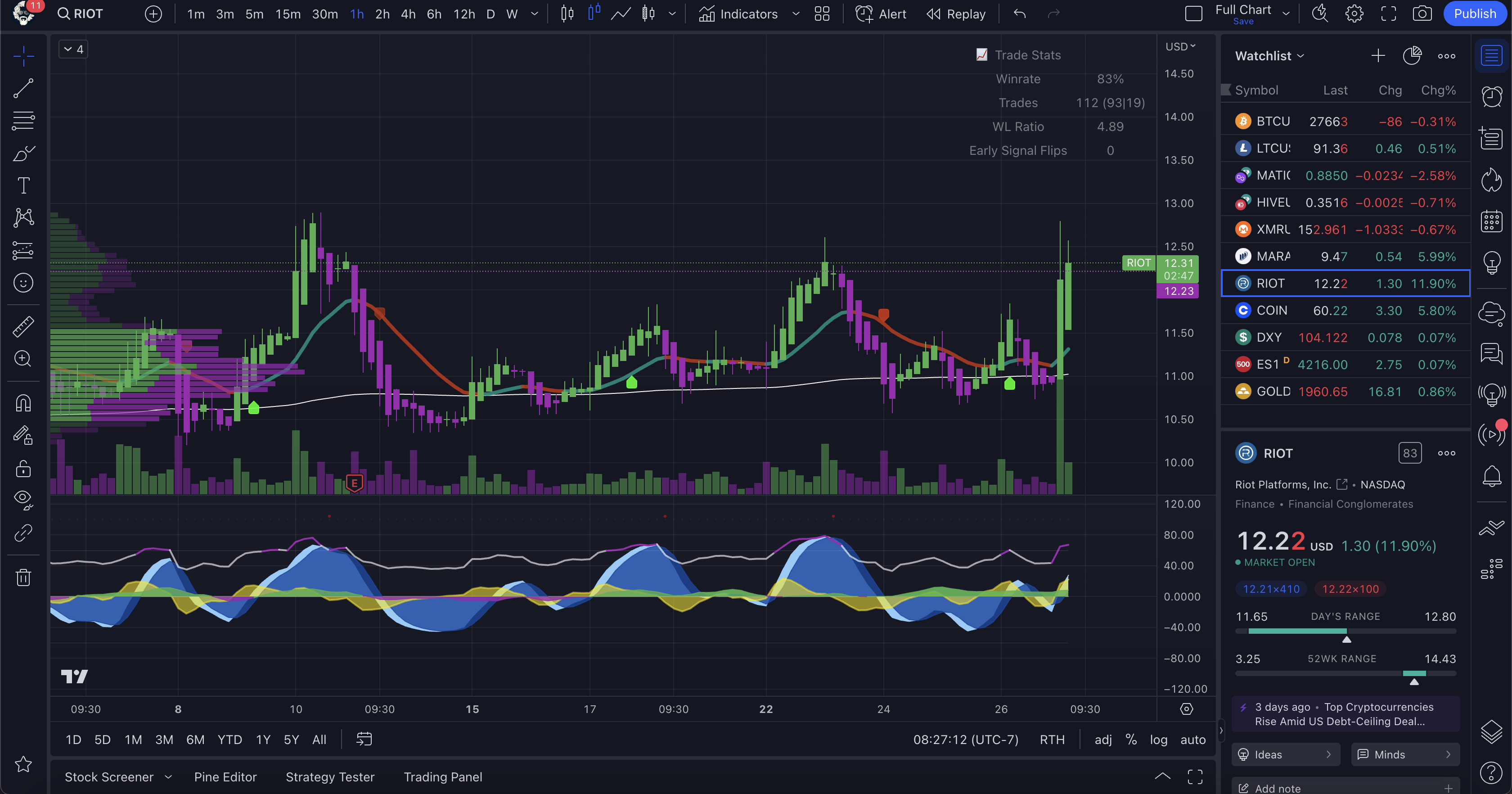 On this 1H chart, you can see that RIOT moves in some nice, almost predictable waves. Being that RIOT is a primarily Bitcoin mining company, you would think the price would correlate with the Bitcoin price, but not quite. There are different fundamentals when trading the commodity asset and a company stock.
The company stock is based on revenue, and with Bitcoin Ordinals going nuts and transaction fees increasing, this helps the price of the stock. I have never tested it, but I am assuming the prices of the stocks more correlates with the transaction fee cost of the network instead of the price of the mined assets themselves. Hey look, I just gave myself something to research and post on, lol.
MARA Marathon Digital Holdings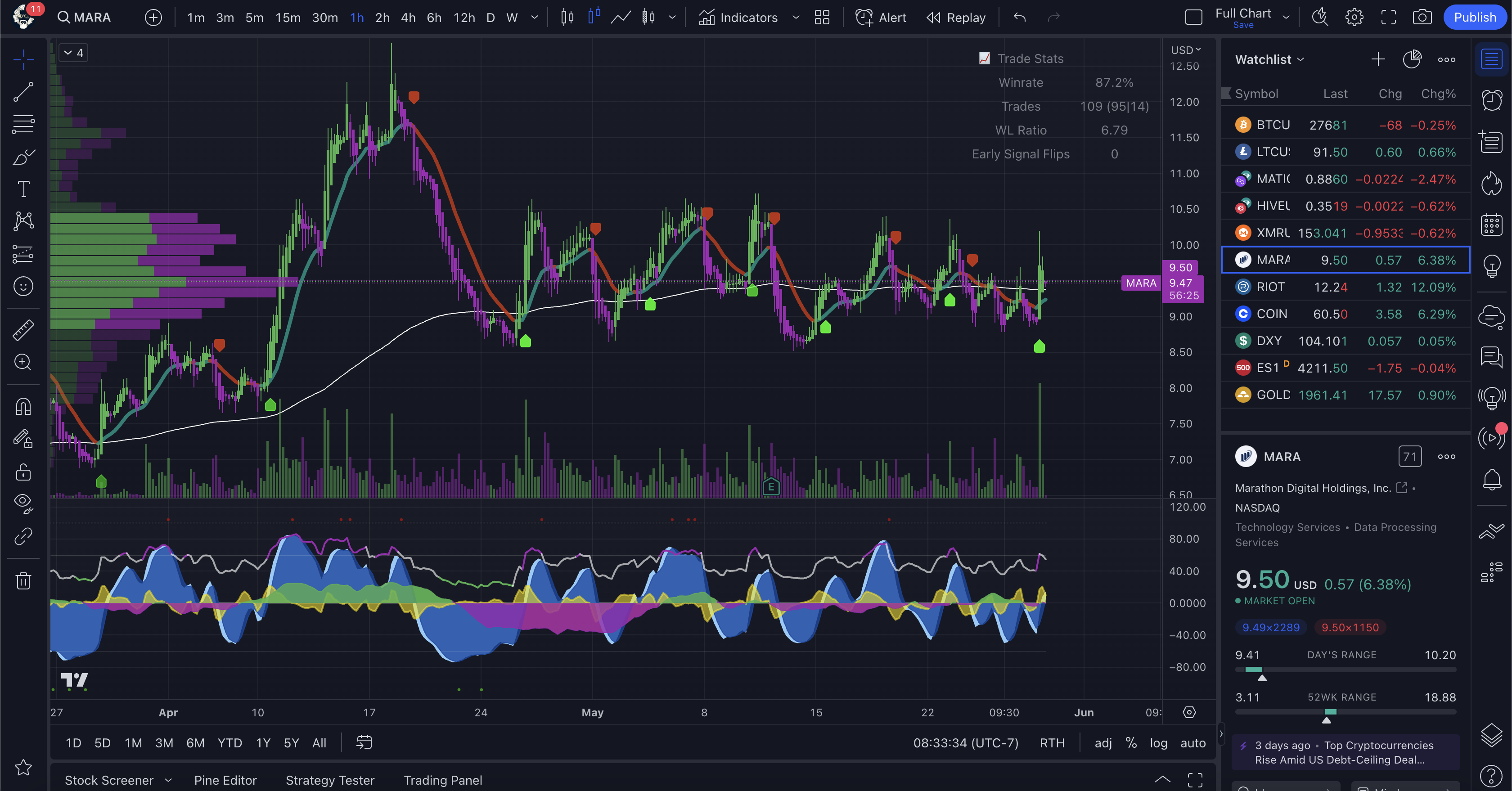 Along with RIOT, MARA is one of the more popular cryptocurrency stocks out there as they are one of the oldest Bitcoin mining corporations to go public. They tend to have even bigger swings than RIOT at times and being that the price is currently under $10, this could be a great time to get in before the bull run. Similar to RIOT, the price correlates more with the up and downs of the Bitcoin transaction fees than the Bitcoin price.
COIN Coinbase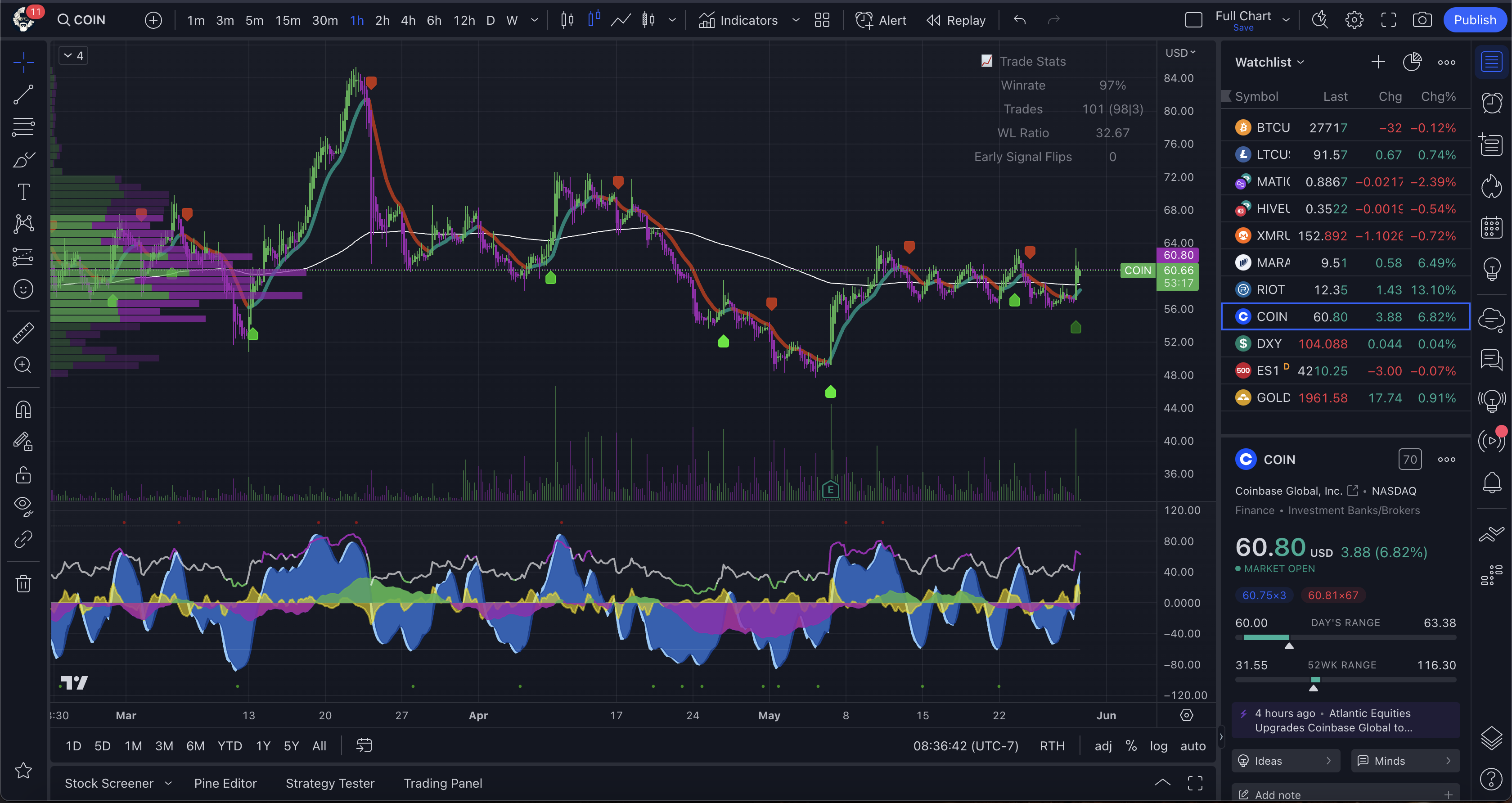 Now, I believe everyone in the cryptocurrency space knows the name Coinbase. If not, then get out from under the rock you have been living under and do some research. Coinbase was the first full cryptocurrency exchange to go public and offer shares. They have had a very big up and down ride through the life of the company, and with the SEC breathing down their neck, but also not trying to work with them, Coinbase has had a bit of a difficult time navigating US regulations.
Their price runs different than the mining stocks but still has some major opportunities to gain some trading profits. It's one of the main crypto stocks that investors will look at with the crypto space, just simply because it's pretty much a household name at this point.
Unlike the mining stocks, COIN seems to have a bit bigger options market with makes it a fairly liquid asset to trade on the options markets. The mining stocks don't seem to have quite the volume, right now…
Hedging Your Crypto Bets
If you are a Bitcoin HODLER, well then trading options on mining stocks or on Coinbase may be a great way to hedge your bets on the space overall, just in a different manner. For example, if you are a long hodler of Bitcoin, then you may trade put options (meaning you think the price is going down) against one of the mining stocks so that way, even if the markets are falling, you don't have to sell your Bitcoin and you can still make money!
So don't sleep on the crypto stocks! You can find some of the main company charts on the Coin Logic Markets page so you can track them and their performance, and of course you can chart them with your Tradingview account. But like with any asset, you want to make sure that you are doing your own research. I am just here to guide you in the right direction!
Good luck in the markets, and don't forget to trade logically!
Wanna get on a path to financial freedom?
Join the Logical Trading Academy!
https://logicaltrading.academy
Trading Education | Trade Community | Trade Alerts | Market Analysis
Disclaimer: The information in this trade journal is for educational purposes only and should not be considered financial advice. Please consult with a qualified financial advisor before making any investment decisions.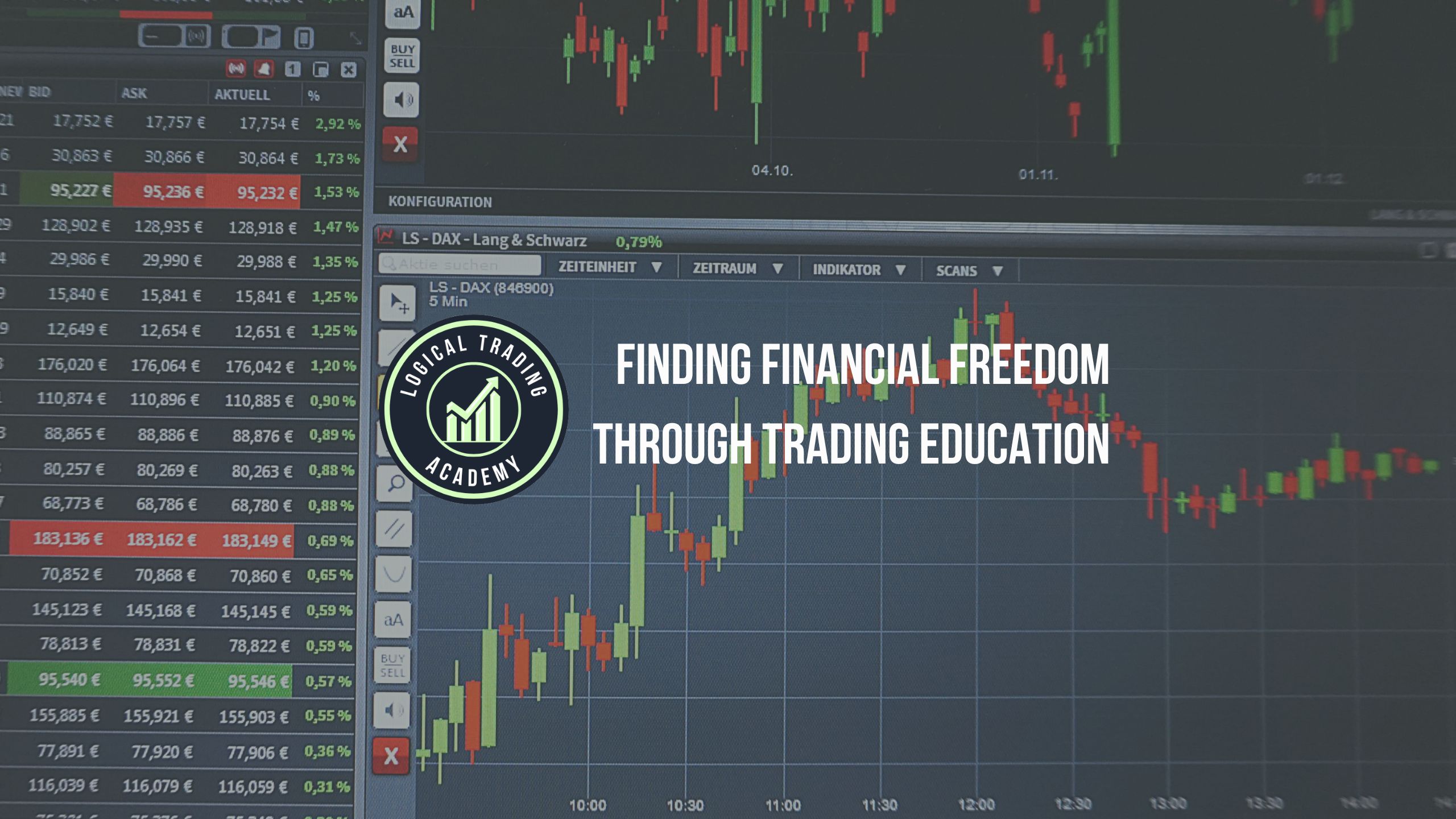 Also posted to the Hive Blockchain via Leofinance.io