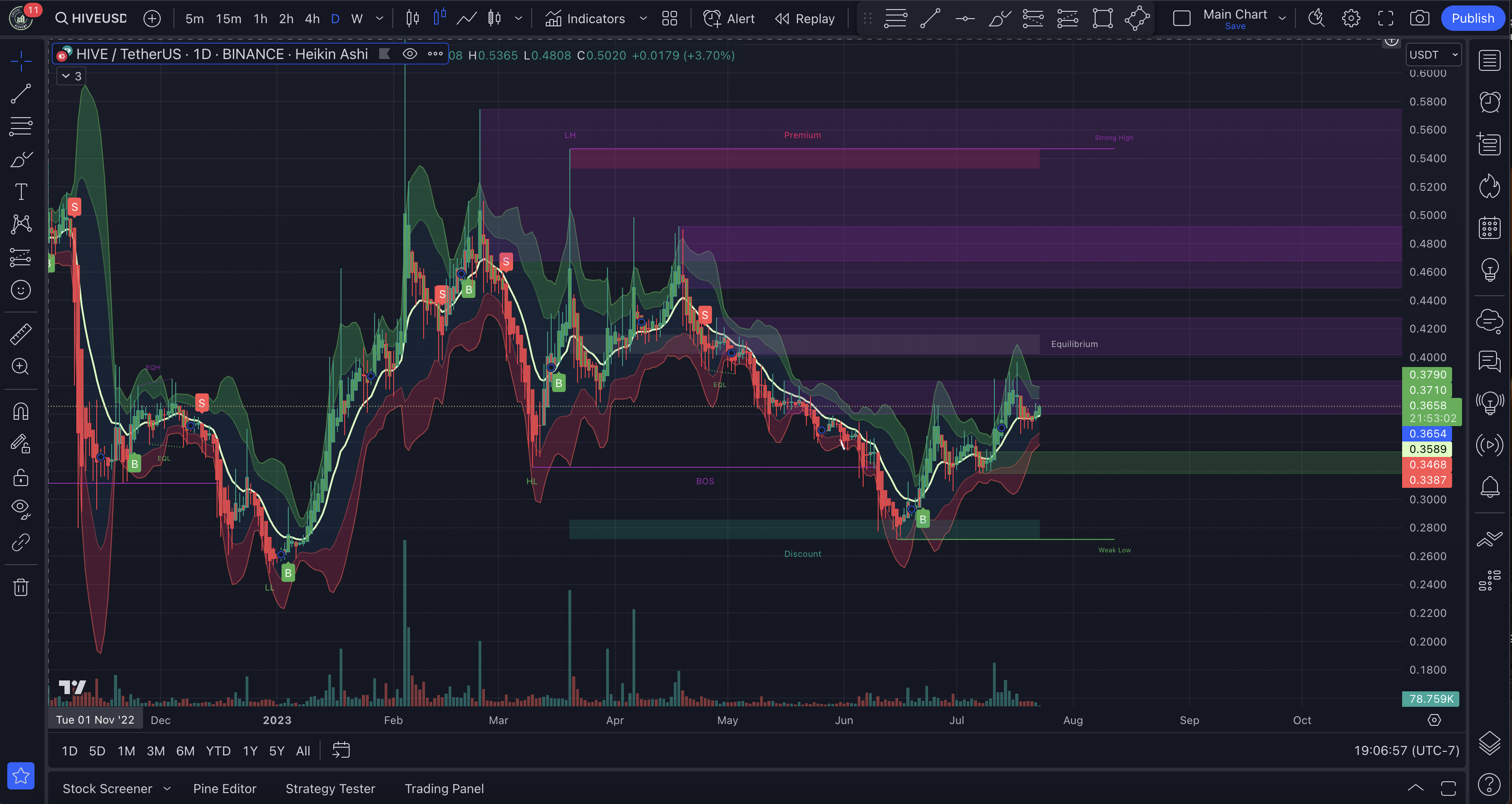 Hello Hivers and traders! Hive is meeting some resistance and I wanted to take a longer term look on the daily timeframe for Hive/USDT on Binance. Hive set a new higher low in recent weeks around $0.27 per Hive and has been on a rise ever since. But we are running into quite a bit of resistance as we approach the $0.40 level.
Taking a look at the order blocks on the chart, you can see that we are coming up to some big levels of price resistance. We have plenty of room to go up in this bull run, but I believe we will have to be patient and the bulls need to come in an move the markets a bit and buy some Hive.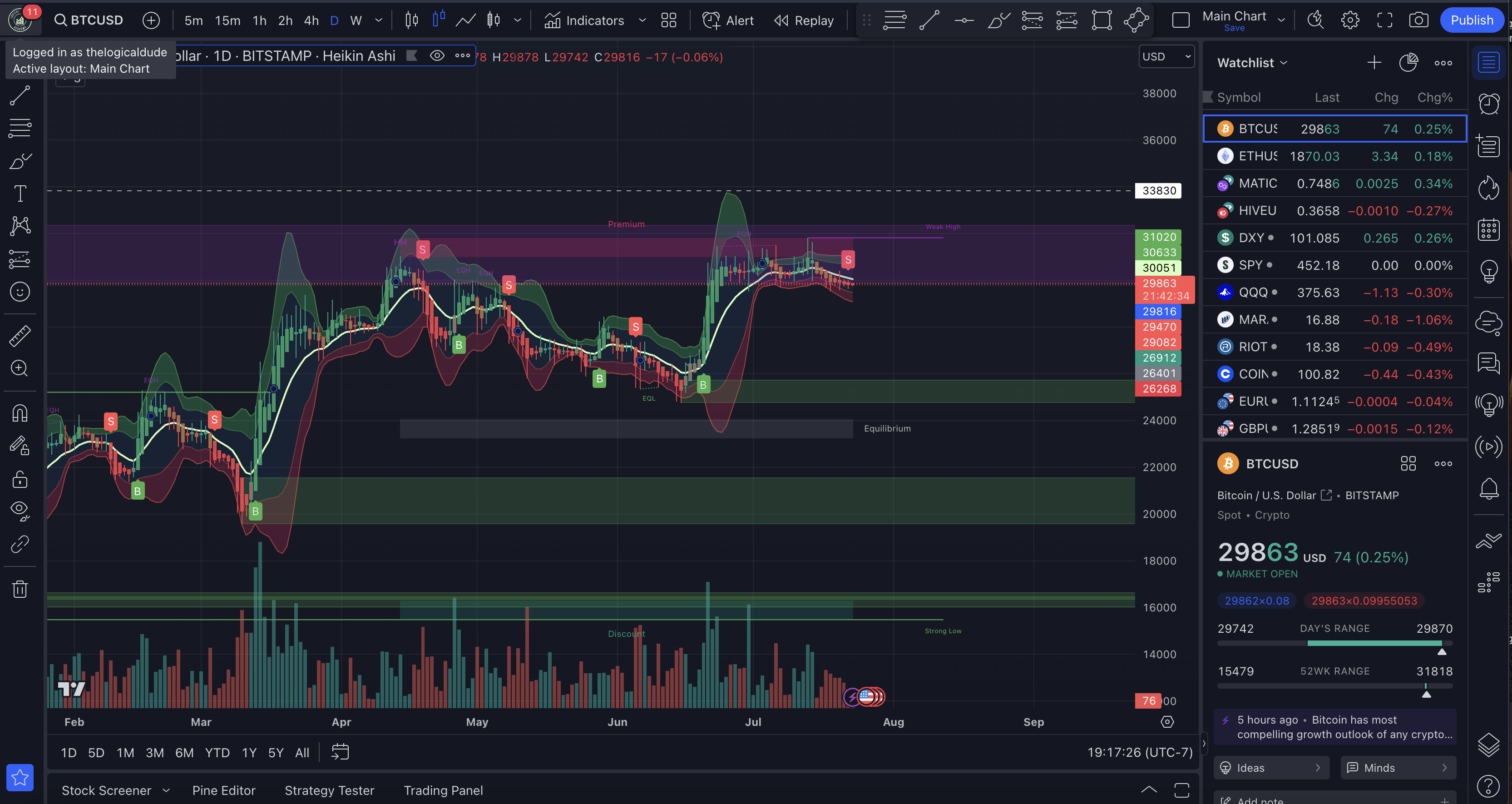 Taking a look at Bitcoin and seeing that it is running into some hard resistance around 30-31K levels, we could be looking at a ranging market for a while, but what I am also eyeing is the Bollinger bands contracting which generally leads to a breaking move, one way or the other. It all depends on your chosen timeframe, but I say we are entering back into a temporary consolidation range, so it could be time to load up!
No matter what the short term brings, you have to also take into account your long term views and what is best for you and your portfolio.
Are you trading Hive or Bitcoin? Or are you stacking and holding?
Stay safe in these volatile markets and don't get rekt!

Follow the markets and get the latest data and news on https://coin-logic.com

Wanna get on a path to financial freedom?
Join the Logical Trading Academy!
https://logicaltrading.academy
Trading Education | Trade Community | Trade Alerts | Market Analysis
*Disclaimer: The information in this trade journal is for educational purposes only and should not be considered financial advice. Please consult with a qualified financial advisor before making any investment decisions.*
Also posted to the Hive Blockchain via LeoFinance.io