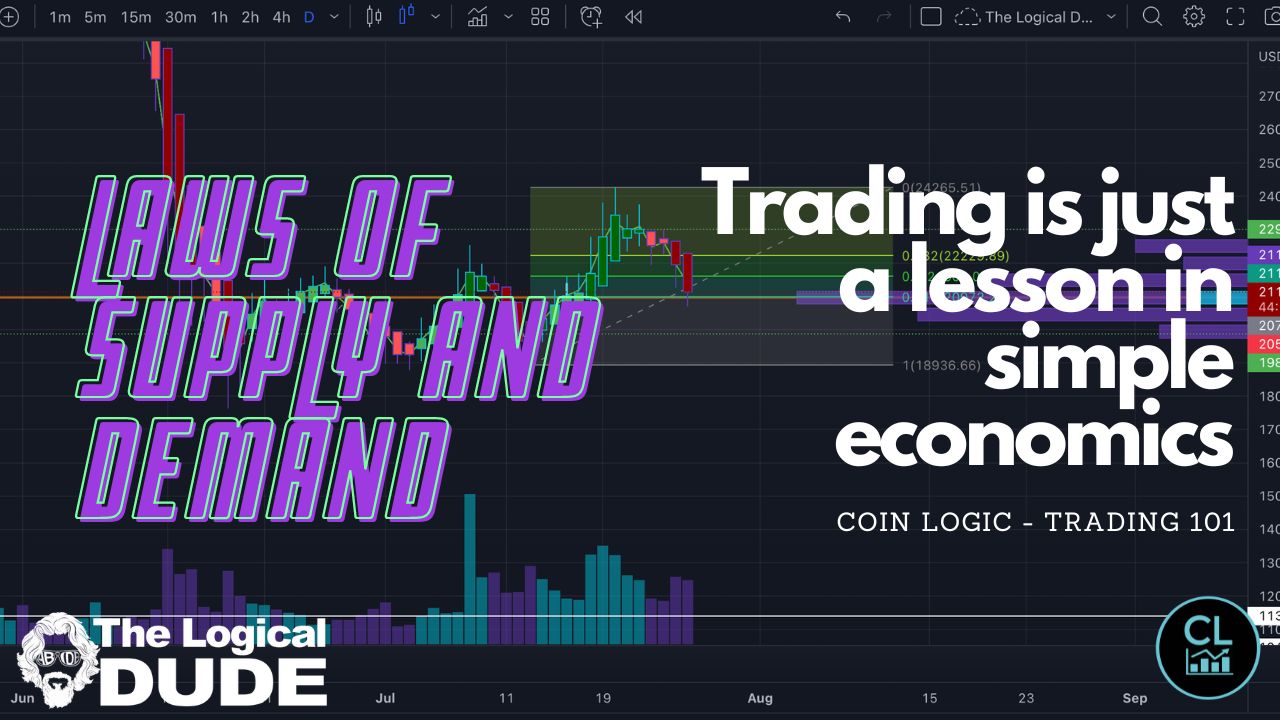 One of the basic laws of economics is supply and demand. This is a constant in every single industry known to man. It's pretty simple when you think about it, for every seller in the market, there is a buyer, at least hopefully, if not, your market is not very successful. So think of the trading markets as a zero-sum game, which means that for every buyer there is a seller.
It's actually pretty simple when you think about it on a macro level. Trading is simply just another buy/sell business, just like any other industry. When the price of an item rises, the demand usually goes down. When the price goes down, the demand for the item goes up. Are you still with me? If it's not quite sticking, just stop right here and go back to the beginning of the paragraph and read it again.
Support and Resistance vs Supply and Demand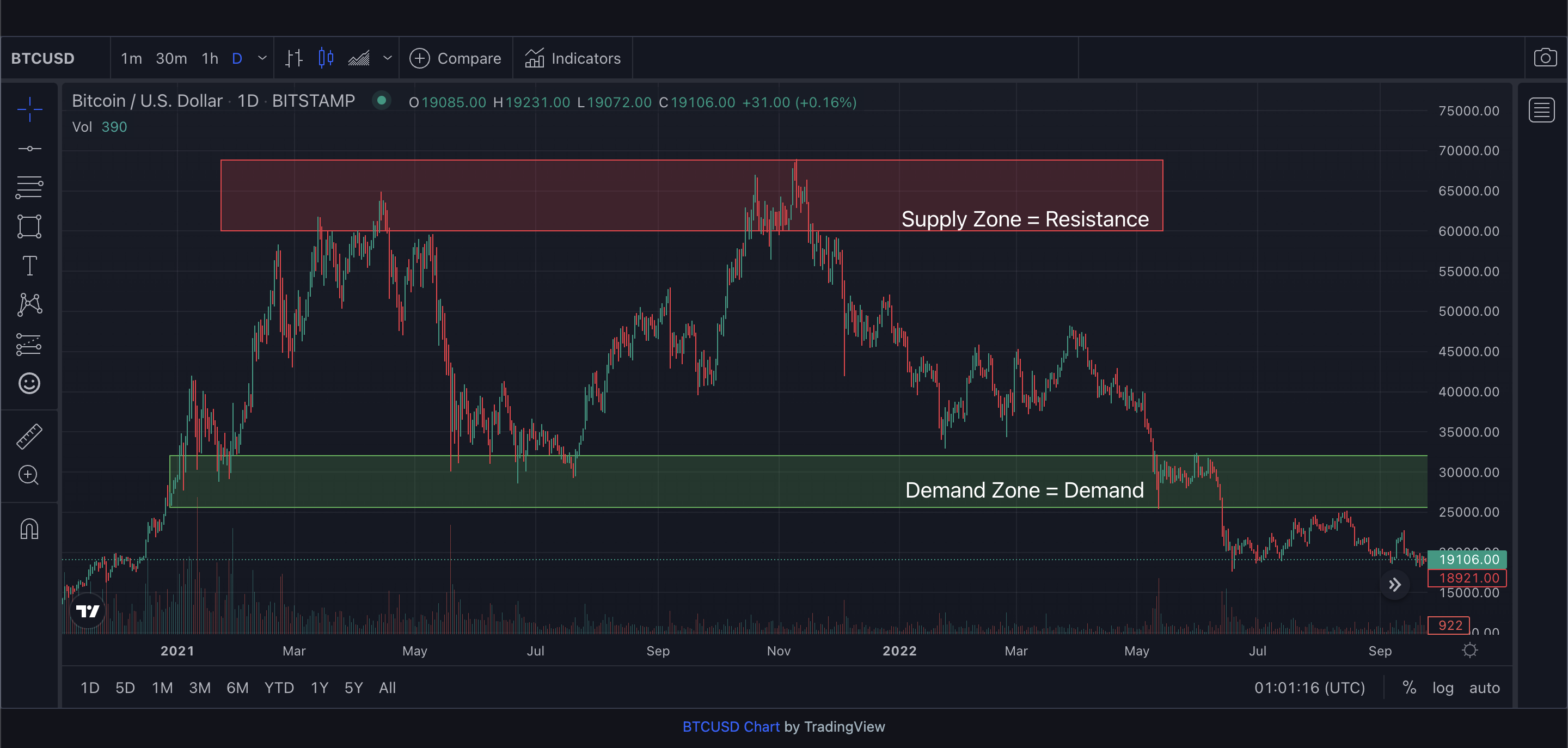 If you have been researching how to trade, or have been trading for a bit, you have heard about support and resistance from just about every 'trading guru' on the internet. They all talk about it, but many do not really understand what it is and how it works. Many just teach it as a line or a price level that price has made movements to one side or the other in the past, but again, many do not understand why it works that way. So let us break it down.
Support = Demand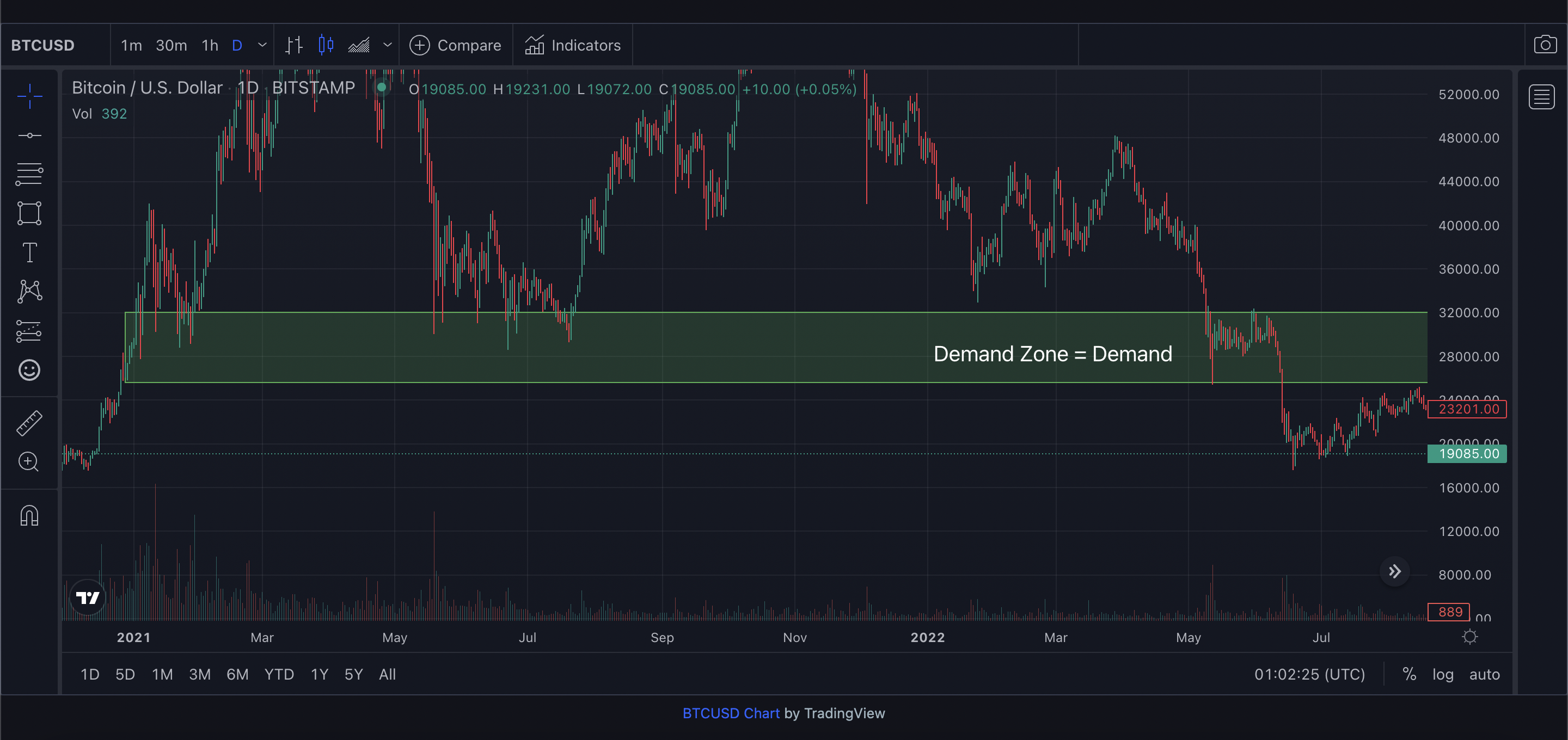 When you are looking at a price chart, you can see levels of support and resistance. The demand zone is what we call support. The support or demand zone is where the price holds and consolidates before the price rises. This is the level where buyers are hot and wanting to buy the item. You can see with Bitcoin, The range between 35K and 25K was a big level of demand as that is where a lot of buying took place.
Once the buyers have had their fill in that price zone, the price starts to lift up. This means that people are willing to buy the item at a higher price because they couldn't get it when it was at its lowest level in that demand zone. Many people will continue to buy in as the price rises because they don't want to miss out on a discounted opportunity. This is called FOMO. This lowers the supply which increases the price. There are more people trying to buy the item than sell.
Still with me? Good, let's keep going…
Resistance = Supply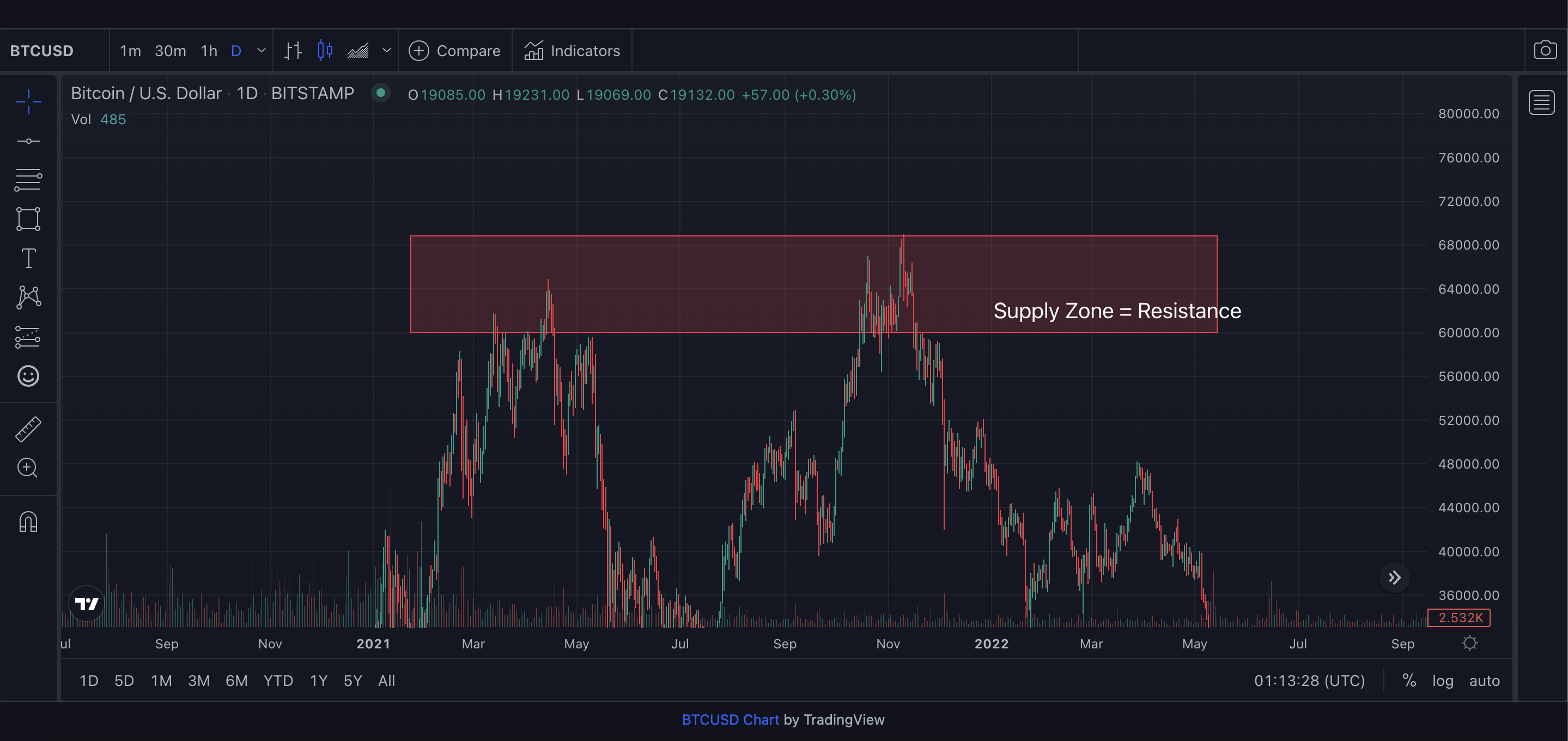 A supply zone is the same thing as a level of resistance. When you hear a trader refer to resistance, that is a level where the price is going to top out and be 'rejected'. This just means that there are more people trying to sell at that level than buy. As the price goes up, the people that were buyers in the demand zone have turned into sellers as they are now in profit. If there are more sellers than buyers, then that is when the supply is higher than demand, so therefore the price has to drop to levels where people are willing to buy it again.
When you go to a retail store, you may find a sale or clearance section. These are generally the items that the store has too much supply of and has to lower the price to sell them. So when you look at the Bitcoin markets, when you hear of people talking about Bitcoin going on sale, that means the price has reached a point that there are now more sellers in the market than buyers and the price is now in decline to a point that people will begin to demand to buy it again.
These Laws Work For Any Market
No matter if you are trading Bitcoin, buying a pair of shoes, or managing a grocery store, the laws of supply and demand are one of the most important principles that you need to learn to be successful. We are seeing these laws come into play in our daily lives right now. Have you been to the grocery store lately? Prices are insane, but there are people that are still buying food at these prices, I mean I know I need to eat.
If you really just sit back and think about it, trading is just another business where you are wanting to buy an item at a lower price and then sell it at a higher price. That's it. It's that easy. The problem is that people like to make the business of trading extremely difficult. It really doesn't have to be. Think of it as a store where you buy and sell a few items, any time of day, and you can set the prices that you buy and sell at. You don't have to impress anyone, handle returns, no need for customer service, etc. Basically, it's the best retail business ever, and that is why they like to make it look difficult. They don't want you to know that it's really a pretty simple concept.
Keep following our Trading 101 articles on Coin Logic to learn more about becoming a better trader from a dude that has been studying this game for the last 4 years. I write these articles to help beat these ideas into my own brain as well. We are all just practicing and it's a business that it's really only on you to be successful!
Until next time…
Be Cool, Be Real, and always Abide

Nothing said is financial advice.
This is for educational and recreational purposes only!
Stay safe in these volatile markets and don't get rekt!
Follow the markets and get the latest data and news on Coin Logic
Trade with me on Apollo X on BSC
Originally posted on the Hive Blockchain via LeoFinance.io: https://leofinance.io/@thelogicaldude/trading-is-just-a-lesson-in-simple-economics