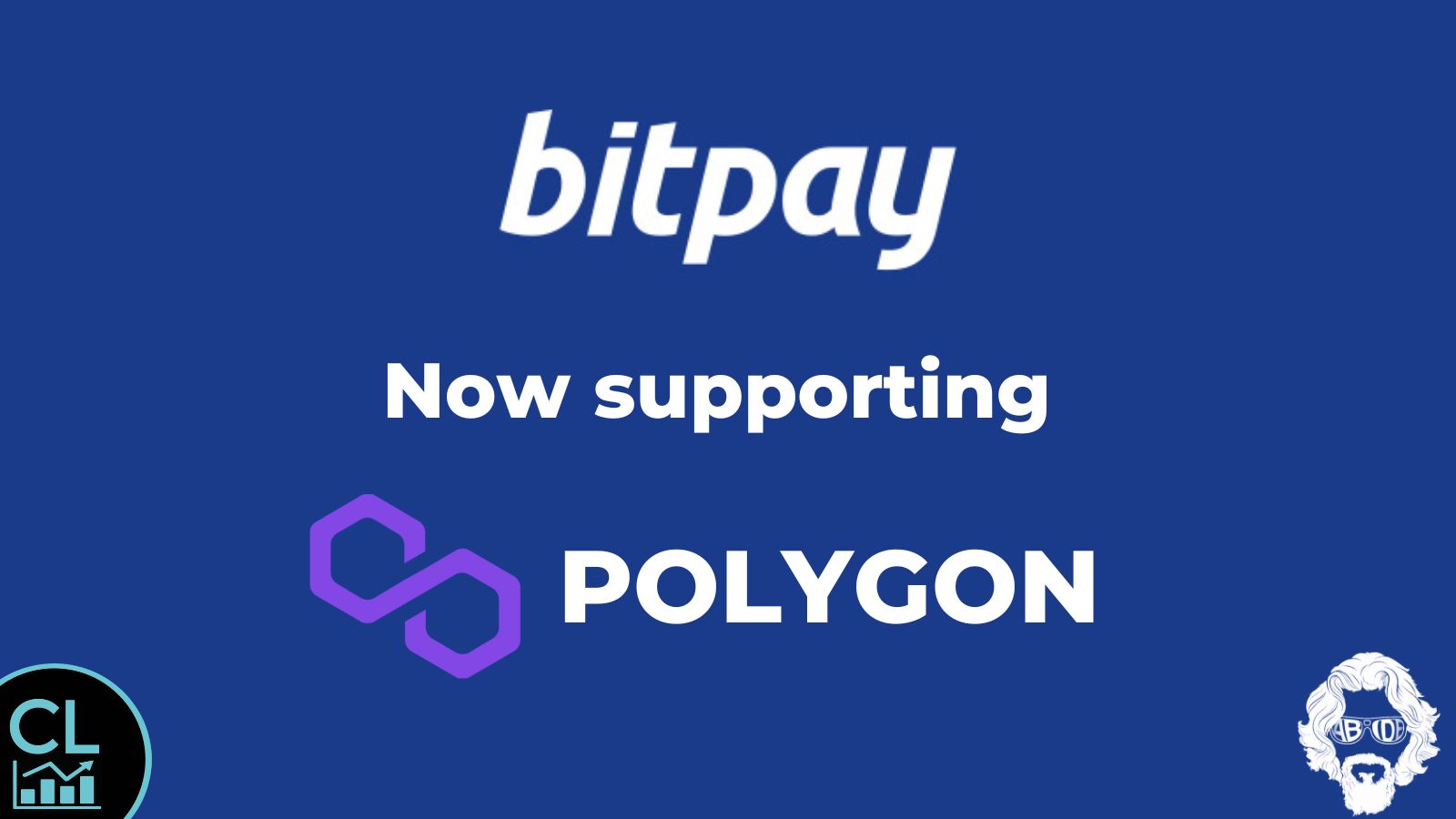 In an effort of living full-time on crypto, I have been relying on Bitpay as my main off-ramp for a few years now. They have a couple of different ways that it can be done. You can purchase gift cards for most major US retail establishments (being that I am in the US and not sure what is offered elsewhere) and you can purchase their pre-paid debit card which comes in as a Mastercard and can be used anywhere Mastercard is accepted.
I use the Bitpay card ALL THE TIME! Like literally for just about everything I purchase that comes out of my crypto earnings. I pay server and other business-related bills, and buy food, gas, weed, and whatever else I need! It's been an invaluable tool for my life in crypto.
Bitpay Now Accepting Polygon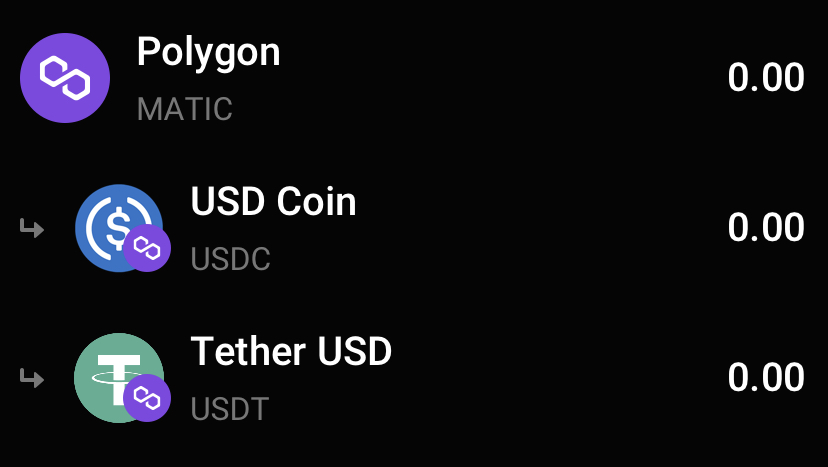 Up to now, I have been using Litecoin as my main currency of transfer from different platforms to my Bitpay card due to the cheap network fees. They offer support for Ethereum and ERC-20 tokens, but yeah, try moving stablecoins around for cheap with that network.
Well, now that has all changed with Polygon! I can now send USDC or USDT direct to my Bitpay wallet and cash it out to my Mastercard and not risk any tax garbage! That has been my problem with Litecoin and Bitcoin is that although they do not report to the IRS, I am just waiting for that day when that changes. So now that I can cheaply transfer stablecoins and transact with them with my card, then I am good to go!
You can add many other Polygon tokens, but I am only interested in the stablecoins at this point for this specific purpose.
Tried Adding pHBD
For now, I cannot add pHBD because they are currently only allowing you to add custom tokens on Ethereum. Boo… I am sure this will change in the future as this feature with Polygon is still brand new. Like just came out yesterday brand new!
At least I can swap from pHBD to USDC and send it out that way! No mess, no fuss!
Use Bitpay As A Tool For Your Crypto Living
I can say that I am a huge fan of Bitpay. They have not let me down at all. The wallets that you create are YOUR wallets with YOUR private keys! You can load up already existing wallets and use that to cash out to your Mastercard.
If you go the route of the Mastercard, just to warn you it costs $10 so you will need that much in crypto to get the card ordered. I crossed the US last year and used it all over the place without any issues where my Bank of America debit card was giving me all kinds of grief the whole time I was traveling.
It's pretty much my own bank, as it is supposed to be. The card is managed by Metropolitan Bank which is the same group that manages the Crypto.com card on the bank side of things, as well as it's the same bank Cash App uses for its accounts.
I have not had any issues with them and have nothing but great things to say! I have heard of other people having issues with some gift cards, but again, nothing I have experienced at all.
If you want to try out Bitpay and get the Bitpay card, check out my referral link! Every little bit helps the ole dude!
Be Cool, Be Real, and always Abide!
Support The Logical DAO
If you want to support the efforts of The Logical Dude and his projects that come out of The Logical Labs, you can support by purchasing a special NFT directly from the site using pHBD on Polygon! These funds are used to fuel the income engine in The Logical DAO
https://thelogicaldude.com/nfts
https://thelogicaldude.com/dao
The Logical Labs Projects
https://hivelist.io – Classifieds, NFTs, DEFI Pool, Online Retail
https://HiveHustlers.com – Community for Entrepreneurs and All Around Hustlers
https://coin-logic.com – Live crypto market data, news, and research
https://blocktunes.net – Music NFTs, DAO, Downloads, and more
https://groovelogic.audio – DJ/Producer/Sound Engineer music and services
https://weedcash.org – The Highest Form of Social Media
Video Channels
View my channel on 3speak.tv! Video platfrom for a free speech society!
https://3speak.tv/user/thelogicaldude
But if you must… here is the YouTube channel link:
https://www.youtube.com/channel/UCtGApfTp4ZzLHksDdImJ9JA
Other Ways To Support
If you like what I am doing, please consider voting for my Hive Engine witness with your staked WORKERBEE!
Get started playing Splinterlands, the top blockchain game in the world, today!
https://splinterlands.com?ref=thelogicaldude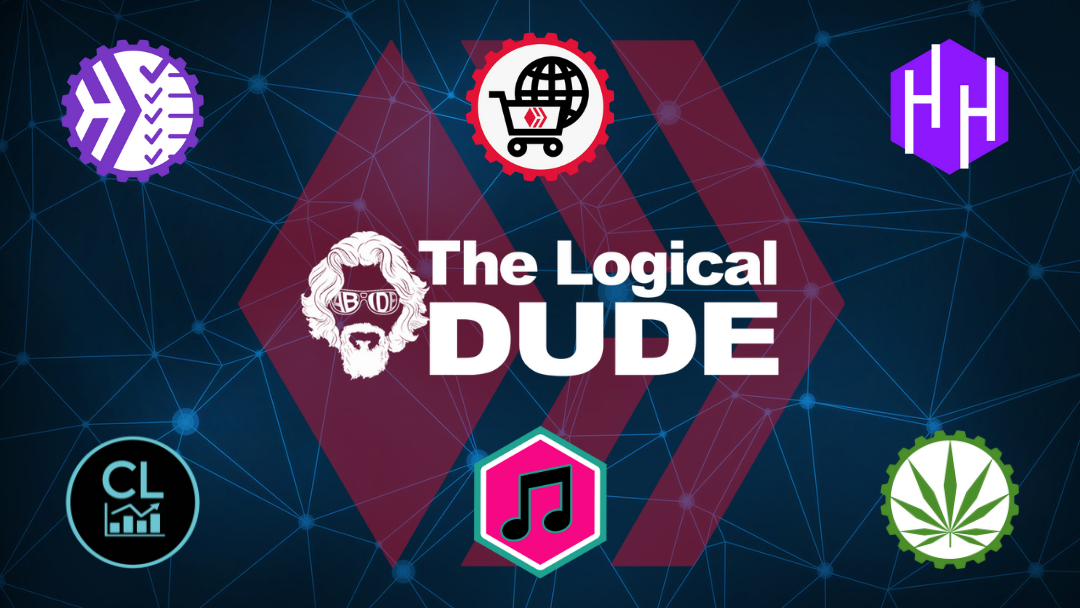 Also posted to Hive via Peakd